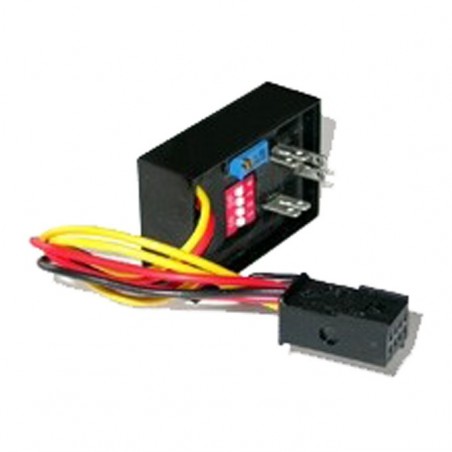  
Veratron ViewLine Make Point Warning Switch - 12 Volt DC
Part-number:
A2C59510886
ViewLine warning module
Between sender and gauge
Plug and play MQS connectors
For compatibility see specifications
Retail package 1 Make point switch
Logistical information:
HS Code: 90269000
Ean Code: 7640178728554
Weight: 0.26kg
Description VDO ViewLine Make point switch:
VDO ViewLine gauges have a built-in LED warning light. This LED can warn for example at a high temperature or low oil pressure. To use this feature the application of a VDO Viewline Make point switch Article A2C59510886 is necessary. The A2C59510886 is compatible with Viewline gauges that have a resistance value as an input signal. Installation is easy. Plug the make point switch in the instrument and connect the sensor to the switch. Using the DIP switches and the potentiometer enables you to effortlessly correct limit value. In addition to the control of the red LED you can also connect a VDO buzzer.
VDO A2C59510886 Warning module specifications:
VDO Make point switch features:
Compatible with VDO ViewLine gauges:
Temperature
Pressure
Fuel level
Trim
Rudder position
Adjustments:
Stepless 0-100%
Settings:
4 x DIP Switch and Potentiometer
Operating voltage:
12 - 24 V DC
Operating temperature:
-20° C to +70° C